Our Program
Adult & Teen Challenge Ohio
Our Program
For almost 50 years, Adult & Teen Challenge Ohio has operated using a holistic model for alcohol and alcohol recovery. This means that we are concerned with the body, mind, and spirit of those who come to our recovery center. We seek to see people freed from addiction through the power of Jesus Christ!
Adult & Teen Challenge International is the largest program of its kind in the world. Established in 1958 by David Wilkerson, Adult & Teen Challenge has grown to more than 200 centers in the United States and more than 250 centers in 80 other countries. Each center is autonomous, being financially supported by individuals, churches, student fees, and businesses within the area it serves. We also encourage those who would like to sponsor one or more of our students to do so by calling the office at 614-476-4600 for more information.
"Often, it is the lack of a disciplined schedule that increases susceptibility to unhealthy habits."
Program Phases
Often, it is the lack of a disciplined schedule that increases susceptibility to unhealthy habits. Self-studies, work details, group therapy, daily chapel, and physical activities are included in the daily activities.
Students coming from the court system must complete all 14 months.
The four phases of the residential program at Adult & Teen Challenge Columbus consist of induction, training, and transitional components for a total of fourteen (14) months. The first three phases include intensive Bible study. The fourth phase is a transitional one which includes additional community interaction. All four phases must be completed in order to graduate.
Interaction with people outside the Center is therapeutic for the students. Some are shy and timid around others, but it usually doesn't take them long to be comfortable in group settings. This is promoted through the following: church attendance, travel to other churches, schools and assemblies to share in song and to give their testimonies.
"Students coming from the court system must complete all 14 months."
Phase 1
INDUCTION
2 Months
Learning Who I Am
Setting Goals
Group Studies
12 step
Phase 2
Training
7 Months
Groups
PSNC Studies
Turning Point
12 Step
Phase 3
Completion Readiness
3 months
GED if needed
Financial Classes
Resume Class
Groups & PSNC
Phase 4
Learning to Lead
2 months
Communication Classes
Leadership Classes
.
.
Application
Click the button below to download an interview application in pdf format.
A Typical Day
The day here at Adult & Teen Challenge Columbus begins at 6:00 a.m., yes 6:00 a.m.! Showers, personal devotions, breakfast and chapel is always a good start to anyone's morning. The students then get ready to go to the learning center where they will work on various studies depending on the day of the week.
They will be involved in group studies and personal studies which work together to help develop a well rounded program for student discipleship fundamentals. Personal studies are designed for each student allowing the teacher to address the specific needs of each student. They also create an opportunity for the students to be authentic and to be open with the teacher. We also have a weekly Christian 12 step group class that is led by trained facilitators.
​They are often busy keeping the home and the grounds beautiful and well as doing various works in the community. They also learn to be comfortable speaking before large groups of people. They attend regular aerobic and stretching classes as well. The students who come to Adult & Teen Challenge will have all the tools necessary by the time they are ready to complete to live victorious lives in their homes as well as in their communities.
The day here begins at 6:00 a.m., yes 6:00 a.m.!
​This is all made possible because of what Jesus did on the cross which is most valuable, because of dedicated staff who give of themselves endlessly and also because of our volunteers and our donors who faithfully give and believe in the mission given to us by the Lord.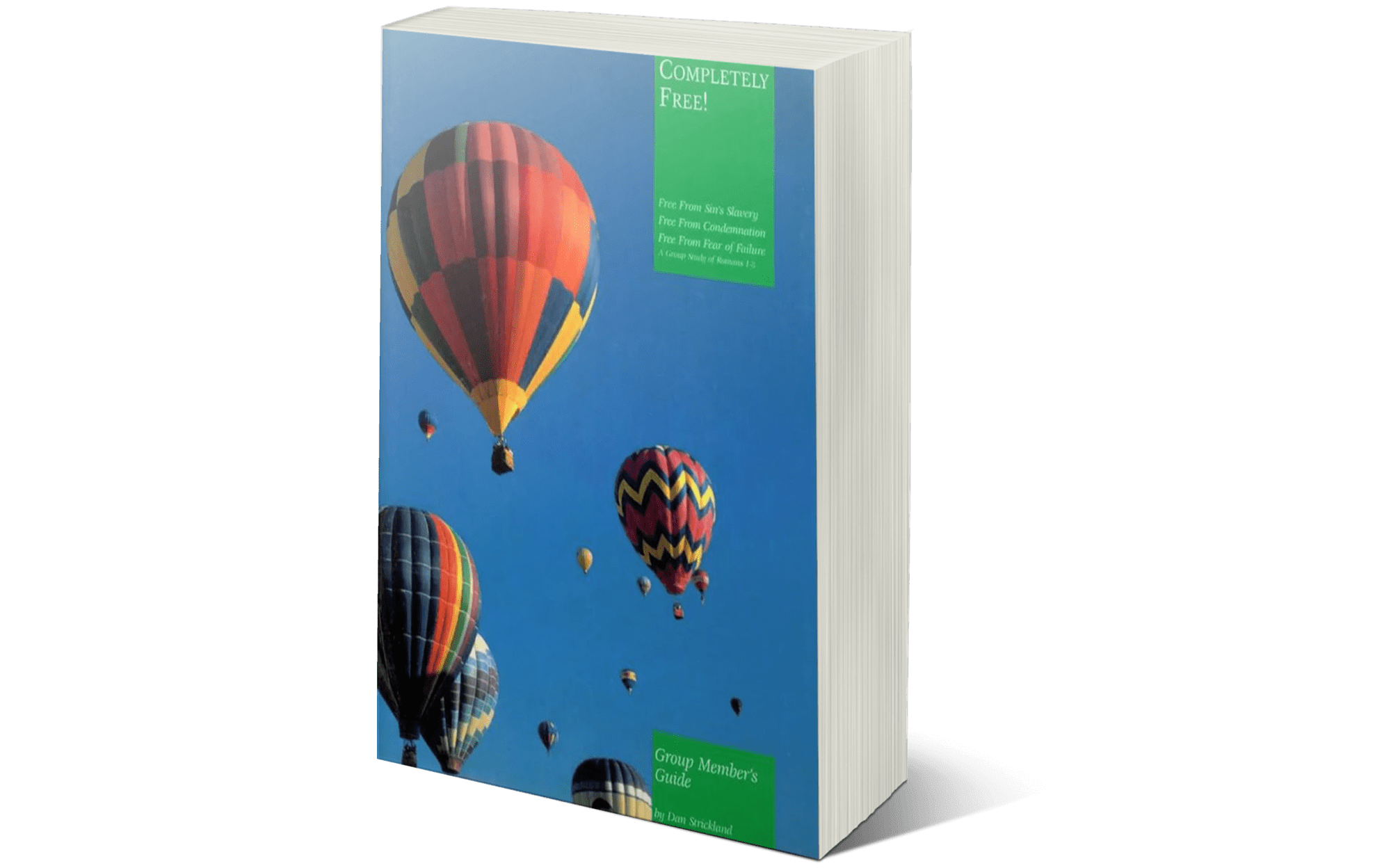 Completely Free!
Through our struggles, but we can have confidence that in Christ we are completely free from sin's slavery, from condemnation, and from fear of failure. This group study of Romans 1-8 and 12 helps Christians break out of the dull routine of a stagnant spiritual life. Applying the truths found in Romans can transform any believer into a person eager to follow God's will. This 13-session study can also serve as a powerful evangelistic tool by explaining the message of salvation as presented in Romans.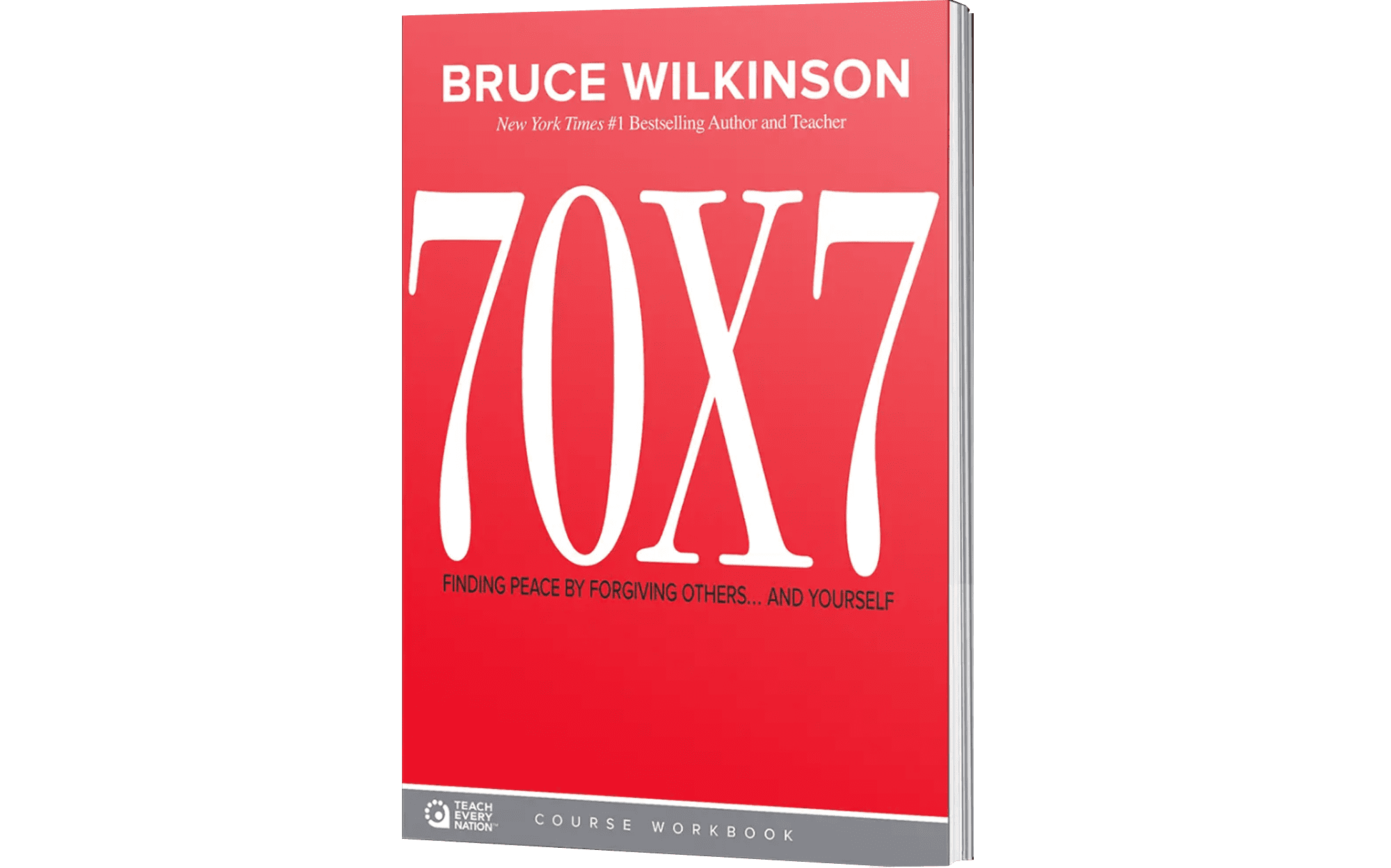 70 x 7 – Forgiveness
Something happened. It might have been yesterday. It might have been years ago. But it hurt. And it changed you. And unless you forgive those who wronged you, the heart wound will become infected and spread. Eventually, you can become a prisoner of your own wounded heart.
If the story ended here, you would be hurt beyond healing. But the Good News is, it is not finished.
In his creative, story-driven, highly motivating style, Bruce reveals from the words of Jesus Christ how you can find the freedom and peace your heart longs for.
Discover forgiveness that is for real and forever.
Stepping into Freedom
Stepping into Freedom is a Christ-centered 12-step program suggested for use in support groups, recovery groups and home groups. It offers help for anyone struggling with life-controlling problems such as drug addiction, alcoholism, sexual addiction, gambling or workaholism. This 13-part study supports a person's desire to maintain a life free of life-controlling problems, helps a person develop roots and steadfastness in Christ so that one can confidently master the problems faced in daily living, and serves as an effective evangelism tool by providing a way to minister to people's felt needs and then pointing them to Christ.